China · North (Pingxiang) International Bicycle and Baby Toy Expo has been successfully held for 11 years. All previous expositions have attracted many merchants, industry leaders and industry leaders. The exhibition is unprecedented.It is also the largest professional exposition in North China.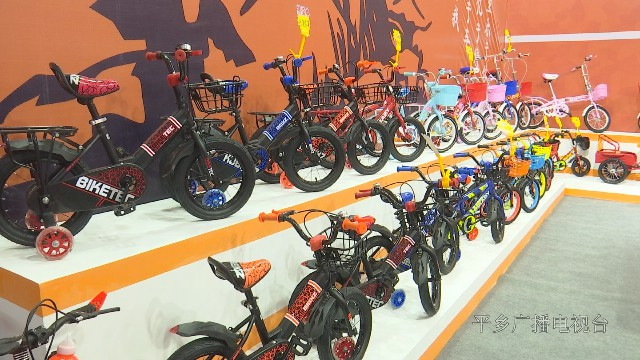 Pingxiang bicycle manufacturing industry originated in the 1980s, after more than 40 years of development, product quality continues to improve, popularity and influence is growing day by day. In recent years, pingxiang county bicycle, baby carrier industry output value 200 million yuan by the initial growth to more than 400 one hundred million yuan, annual output value over one hundred million yuan more than 10 enterprises, relevant staff of about 100000 people, there were more than 4800 bicycle, baby carrier, annual production of bicycles, baby carrier and toys, electric buggies, 14.5 billion, annual production accounted for 50% of the international market and domestic market of 70 Our products are exported to more than 60 countries and regions such as European Union, 3 continents, South America, Southeast Asia and the Middle East.
In recent years, pingxiang county party committee, county government vigorously implement the development strategy of "small county big industry", strong investment, excellent environment, promote transformation, the world famous enterprises have settled down, product quality continues to improve, the industrial chain is more perfect, is speeding up the building of "the world strolling capital".I believe that through your unremitting efforts, pingxiang bicycle, baby (toy) exposition will be better and better, the popularity at home and abroad will be higher and higher.
The exposition will be held in Pingxiang North International Convention and Exhibition Center for three days, with two exhibition areas of South and North, and the main exhibition hall located in the North. The exposition covers a total area of 70,000 square meters, with more than 3,000 international standard booths and more than 1,000 enterprises participating.
Once again for the china-asean expo world bicycle, baby carrier enterprise set up an information exchange, seek cooperation, promote sales, and accelerate the development of the platform, also fully shows the pingxiang county bicycle, baby carrier industry constantly enhance the vitality of the development advantages and development, more show to the world of "the world's" and a good image of the city of "good guy".
---
Post time: May-24-2021