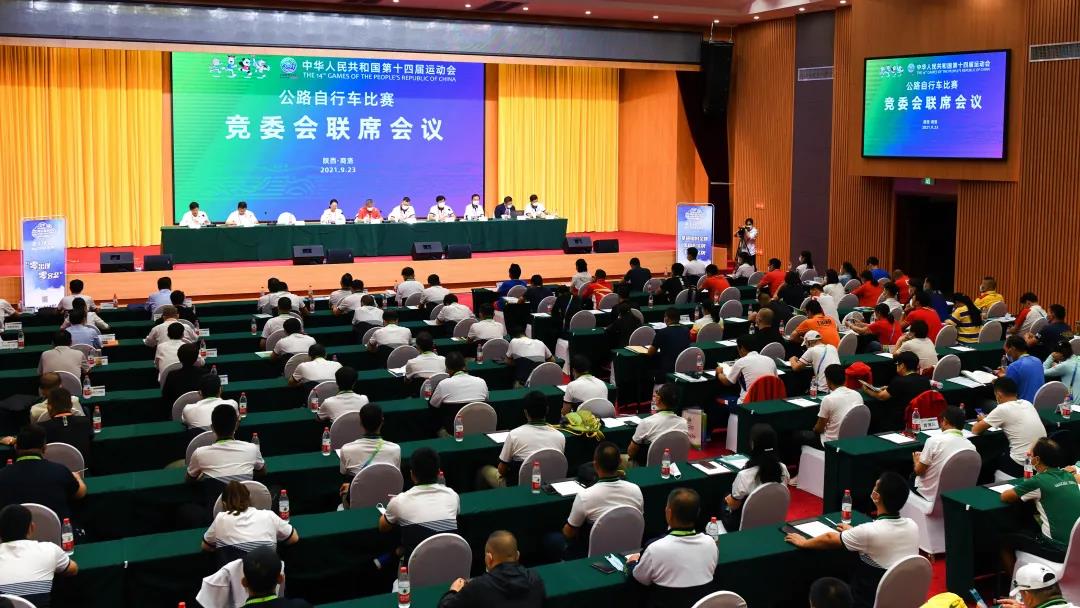 The road cycling final of the 14th Games of the People's Republic of China will start on September 24th. A total of 229 athletes from 27 national teams registered for the four-day competition, including 132 male athletes and 97 female athletes. There will be 6 gold MEDALS in men's/women's individual time trial, men's/women's team time trial, men's individual and women's individual events. At 16:00 on September 23rd, the 14th Road bicycle project competition committee meeting and technical meeting were held in shangluo International conference center.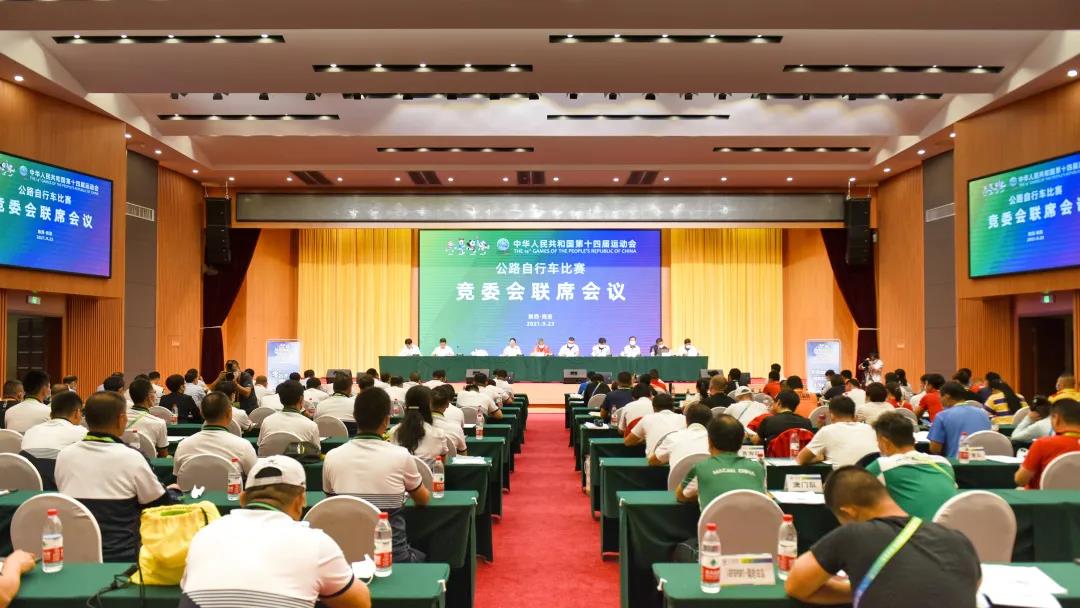 Sun Weimin, executive Director of road Bicycle Competition Committee of 14th Games, vice Chairman and secretary General of China Self Association, Quan Yaning, deputy mayor of Shangluo People's Government; Hao Qiang, deputy director of the Road Cycling Competition Committee and deputy leader of the Leading group of China Self-coordination preparation; Ma Junzheng, director of Shaanxi Provincial Aviation Control Center, Liu Jianjun, head of the discipline inspection and supervision Group of shangluo Municipal Government office, Wang Xiaohu, director of Shangluo Municipal Sports Bureau; Director cheng Bo, technical representative Zhao Jinshan, chief judge Zhu Hongbing attended the meeting. The meeting was presided over by Peng Haibo, deputy director of the competition committee and deputy secretary general of the Association. More than 120 team leaders, coaches and all technical officials attended the meeting.
Quan Yaning gave a welcome speech on behalf of the Competition committee and shangluo People's Government, and Wang Xiaohu introduced in detail the elaborate organization and preparation of all aspects of the competition.
Cheng Bo, director of the arbitration committee, introduced the principles of the selection of referees and the arbitration management methods. Chief judge Zhu Hongbing led all technical officers to swear that they will strictly abide by the rules of referees, impartial adjudicator, honest and honest.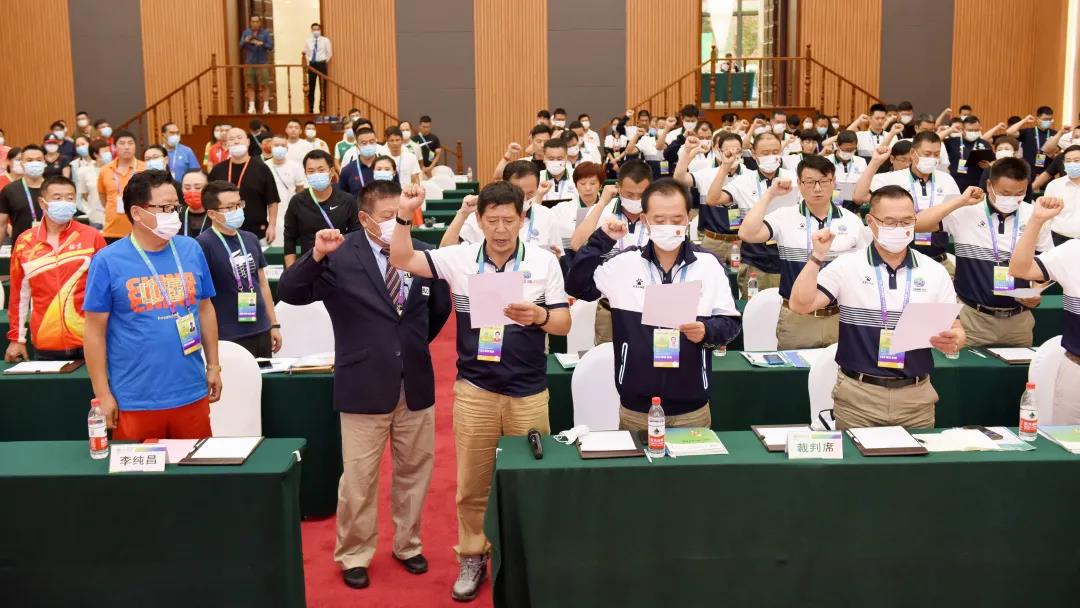 In the end, Sun Weimin made a speech on behalf of the competition committee and put forward specific requirements from the aspects of improving political standing, strictly observing the competition rules and regulations, anti-doping, epidemic prevention and control, and conducting the competition safely. It emphasized the safety of the competition, and explained the situation that the competition committee had made the emergency plan for the competition on 26th and 27th after consulting the organizing committee and repeated analysis and judgment by experts in meteorology, geology and other aspects due to the continuous rain in Shangluo.
The technical meeting was presided over by the technical representative and the chief judge. Zhu Hongbing, the chief judge, read the technical regulations, and Zhao Jinshan, the technical representative, explained the pre-plan and alternative routes in detail.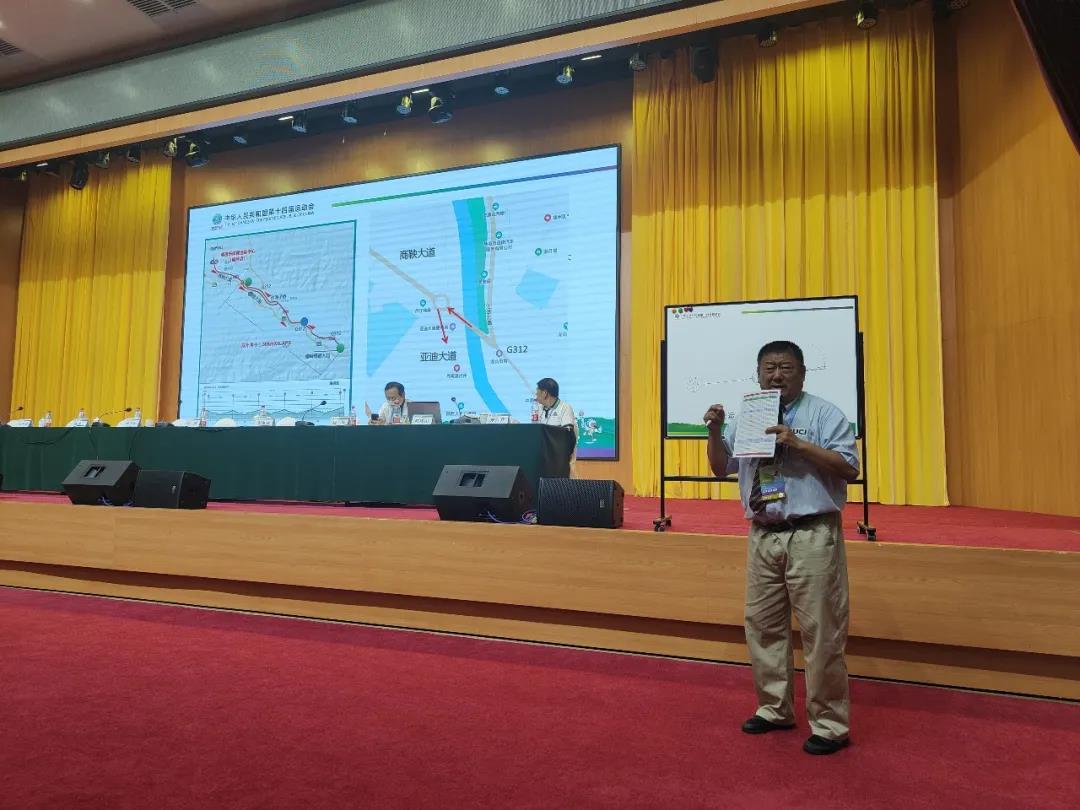 All participating teams signed the competition rules, anti-doping responsibility letter and epidemic prevention and control responsibility letter.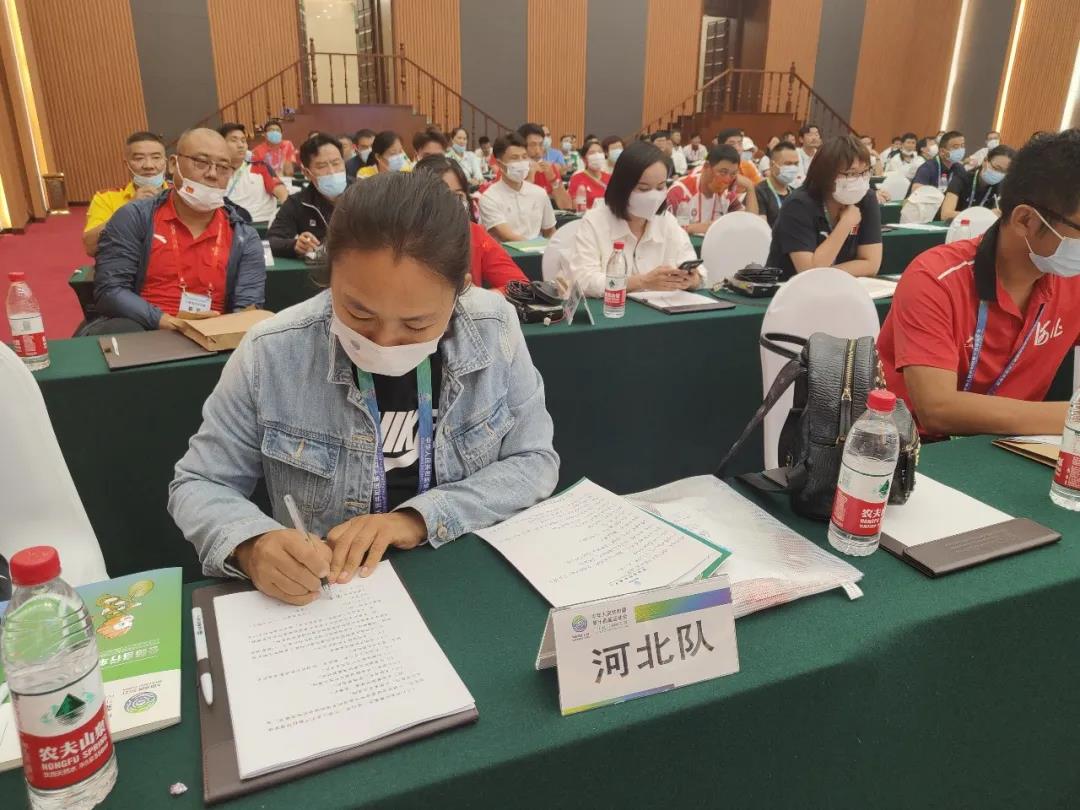 On September 24th, men's 40km individual time trial and women's 20km individual time trial will be held. Look forward to the wonderful performances of all participating teams!
---
Post time: Sep-24-2021